Welcome to the August edition of our Summit & Park County Community Insider. Summer in the Rockies offers many fun activities to keep you busy. Whether you're hiking, biking, fishing or enjoying a local musician's set – there's almost too much to choose from. This month we're featuring two great local hikes, bacon, bourbon, and a local arts benefit. If you see us out on the trails or in town don't hesitate to say hello!
Top Rated Hikes in Summit County
Chief Mountain Trail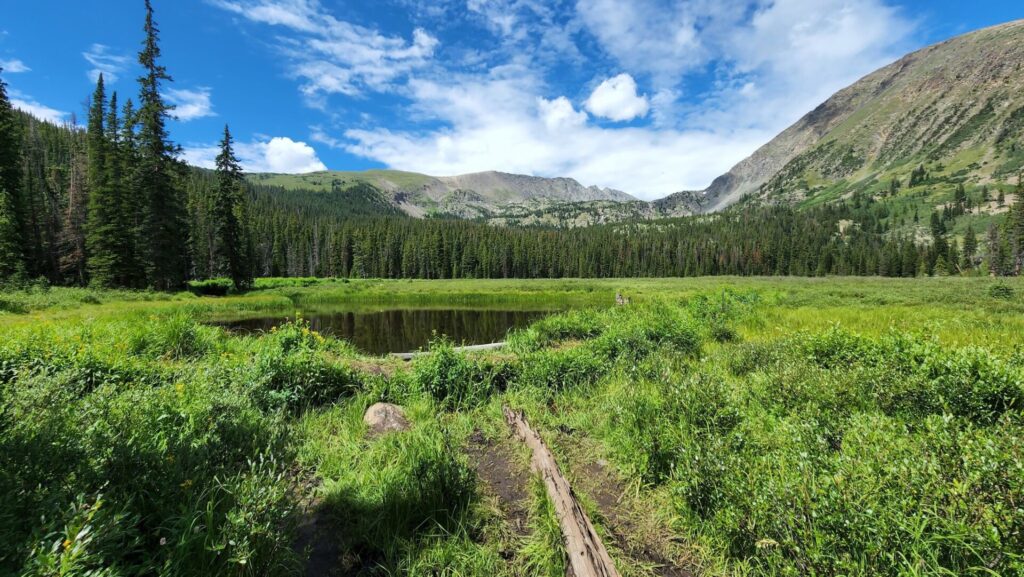 Chief Mountain Trail is a popular 2.8-mile out-and-back trail is located near Idaho Springs. It's a great afternoon hike! This route is moderately challenging; it will probably take you about two hours to complete. Keep in mind that this is a very popular area, so you'll likely encounter other people on the trails. Dogs are welcome, but be sure that you follow the leash laws.
Spruce Creek Trail to Mohawk Lake & Continental Falls
This 6.0-mile loop trail near Blue River is a bit more challenging route, but the beautiful lake views make it well worth it. It takes an average of 3.5 hours to do the entire loop, but I have two bits of advice that I think are important to mention. First of all – bring bug spray. You won't regret it. 
The second piece of advice is to park at the parking area near the start of the trail at the end of Spruce Creek Road. You'll get to enjoy a short hike through a pine forest and will be following the Spruce Creek Trail which will pass Continental Falls.
The second half of the trail is at a steeper incline, but you won't want to miss visiting Upper Mohawk Lake. It's only about 20 minutes further and the views are great at the top.
Breckenridge Hogfest – Bacon & Bourbon
Fri, Aug 26 – Sun, Aug 28 | https://rockymtnevents.com/breckenridge-hogfest/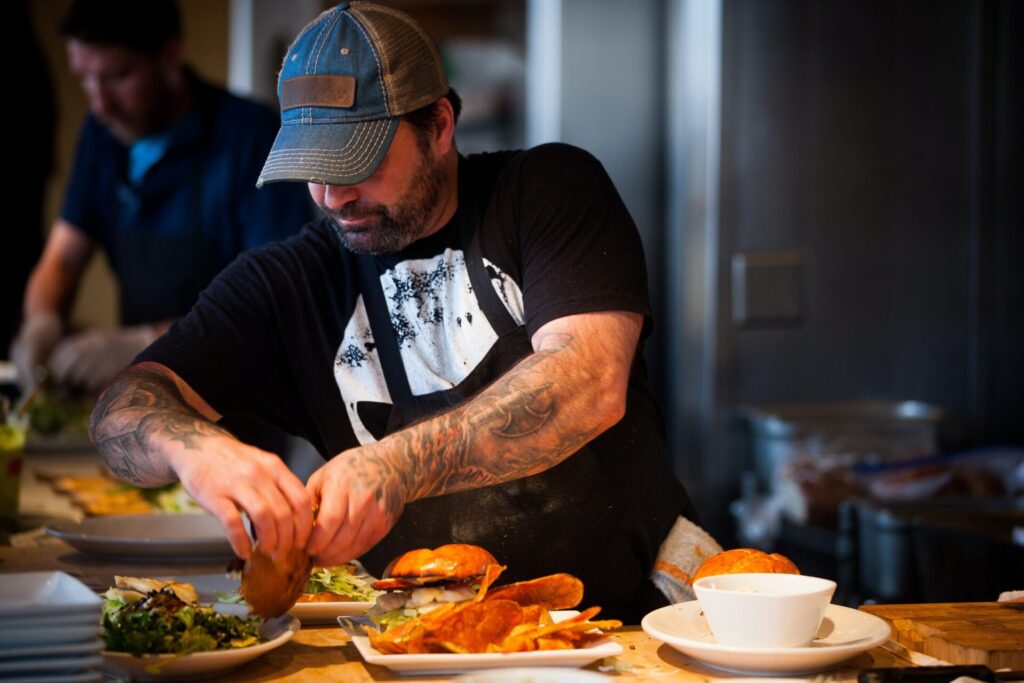 Bourbon and bacon. Two of life's best indulgences! Breckenridge Hogfest is back and it's all about Bacon & Bourbon.
Attendees will be able to sample a premium array of pork samples, whiskeys, single malt scotches, and barrel-aged spirits while enjoying live music and mixology below Peak Nine.
There is also a VIP experience available that offers Pappy Van Winkle and William Larue bourbon tastings as well as a Friday night bourbon pairing dinner. If you're planning on attending all three days discounted lodging is available through Vail Resorts. Just use code SBRHFS22 when booking!
Event Highlights
Friday: VIP Bourbon Pairing Dinner
Saturday: Grand Tasting
Sunday: Brunch
Backstage to the Future at the Breckenridge Theater
If you're looking for a fun way to support the local arts community we recommend checking out the Backstage Theater's Backstage to the Future event. All proceeds will go directly to supporting professional productions and artists, youth and family programs, and community engagement.
Featuring specialty drinks paired with mouthwatering appetizers
Meet new Producing Artistic Director Jacqueline Stone
Enjoy live performances from past and future productions
VIP tickets cost $150 per person / $225 per couple and this includes 2 free show vouchers to be used in the upcoming 2022-23 Theatre season!
You can grab early bird ticket prices at just $100 per person or $175 per couple (limited quantity). On the day of the event, tickets cost $125 per person or $200 per couple.
But don't wait, space is limited! You can get your tickets here.
Final Thoughts
We hope that you've found the August Community Insider informative and entertaining. If you need buying or selling guidance or help in the Summit or Park County area please reach out! We will also continue to provide you with relevant and up-to-date information here on our blog. 
If you would like more information on how the Summit and Park County real estate market is doing, you can also sign up for our detailed monthly market report by clicking this link.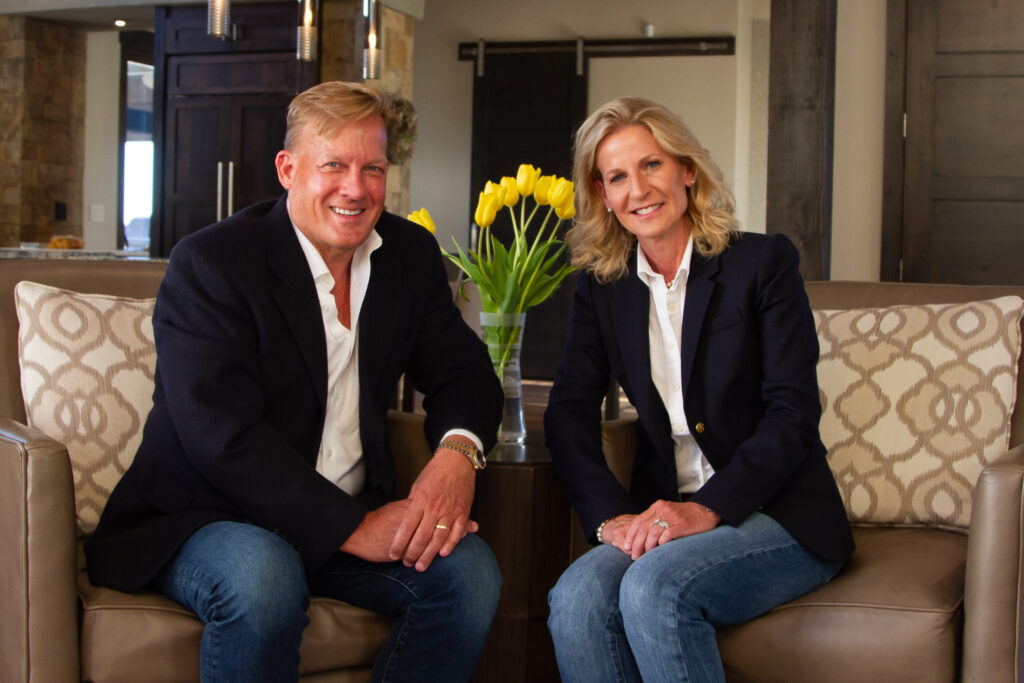 Best Regards,
Scott & Anne Lindblom
Broker Associates
LIV Sotheby's International Realty
[email protected] 
[email protected] 
Scott: 970-485-4065
Anne: 608-345-2734
www.LindblomGroupe.com