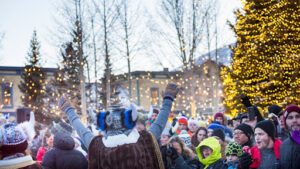 Summit County Events
Welcome to the December edition of our Summit and Park County Community Insider. Winter in Summit and Park Counties is a special time of year. People from all over the world flock to our mountain paradise to take advantage of the natural beauty and outdoor recreation available here. The month
Read More »
Pros and Cons of Choosing a House on a Cul-de-Sac

Many homebuyers choose to a purchase a house on a cul-de-sac just to avoid a busy street. However, there are pros and cons you should be aware of up front.TrafficSince there's only one way in and out, a cul-de-sac has less traffic than a typical street.ParkingDepending on the size and layout of the cul-de-sac, the […]

How to Keep Pests Out of the Kitchen

No matter how much of a critter lover you may be, pests in your kitchen is never fun. But many consumers are also disinclined to spread poison all over their culinary arena. Below are a handful of natural, poison-free ways to keep those creepy crawlies outside where they belong.Vinegar and oil. No, youre not making […]

Having Trouble Selling Your Home? These 5 Reasons Could Be Why

Published with permission from RISMedia.